Selvom det var lørdag måtte jeg tidligt op. Pakkede bilen inkl. the på kanden, for at køre til Magasin i Århus.
I køkkenet på 3. sal lavede jeg mad fra min nye bog"Sund på den fede måde". Tiden fløj afsted. Kunderne var glade og der var god stemning, masser af madsnak og mad…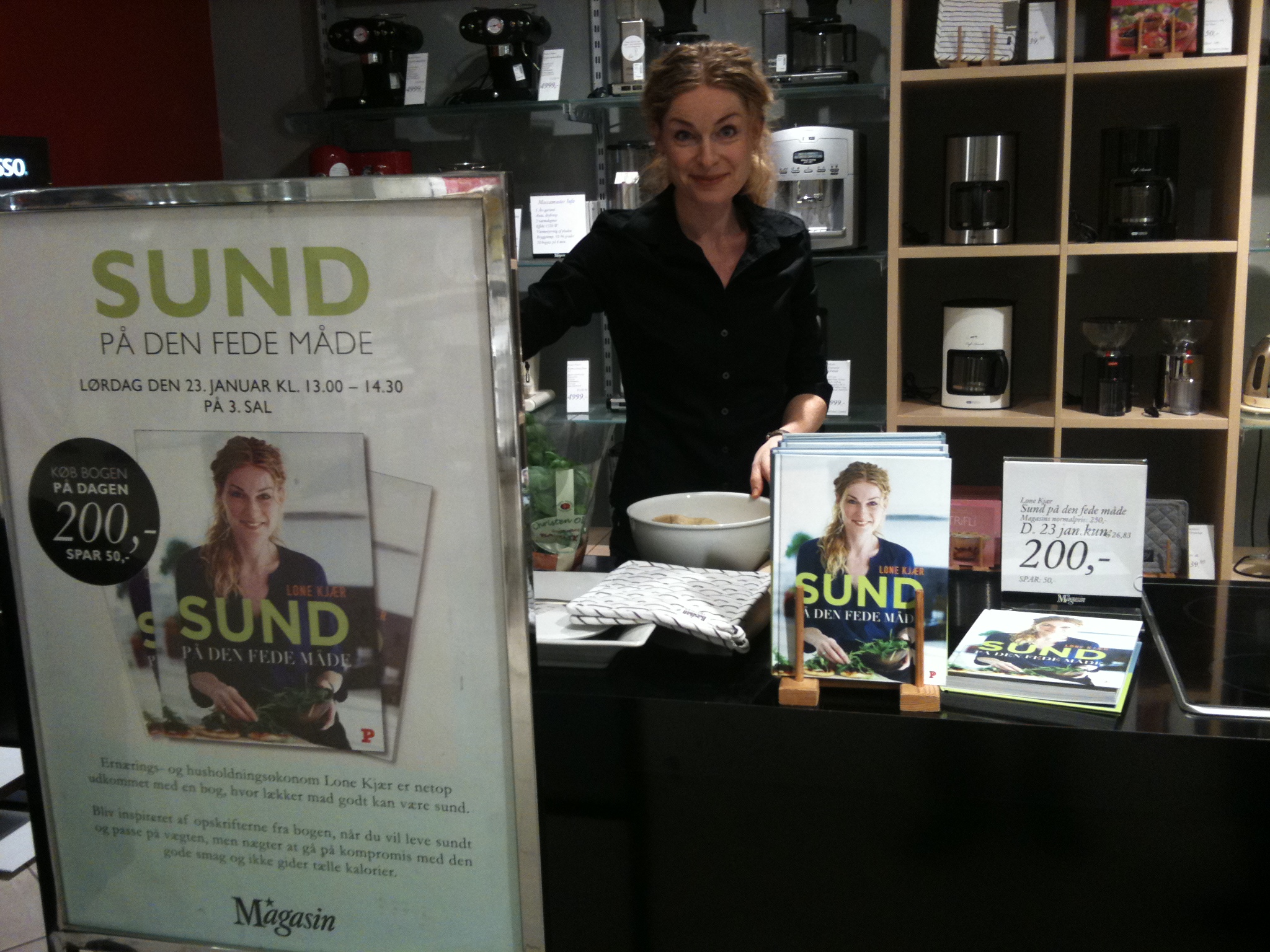 Bagefter fik jeg en latte to go og gik en tur i kulden gennem provinsens hyggelige små stræder. Desværre havde de små lækre forretninger lukket!
Til aften – takeaway fra Fredes Flyvende Tallerken. Det var godt og kan varmt anbefales, hvis man bor i nærheden…